Sado, or Japanese tea ceremony, is known as a comprehensive art form.
This year Omotesenke Domonkai member's group will be bringing a Japanese tea ceremony demonstration and workshop which participants can find out how usucha (thin tea) is prepared and try making a bowl of tea themselves. Whether you are a lover of Japanese culture, sado or tea sweets, we look forward to your joining us !
Content:
1) Introduction to Japanese tea ceremony; Omotesenke school of tea demonstration and commentary (matcha and tea sweet included)
2) In-person / personal experience of making a thin tea (tea sweet included)
Participants will receive the English or Japanese version pamphlets about Japanese tea ceremony by Omotesenke.
Capacity:
16 persons for each session, first-come, first-served. Advance registration is required.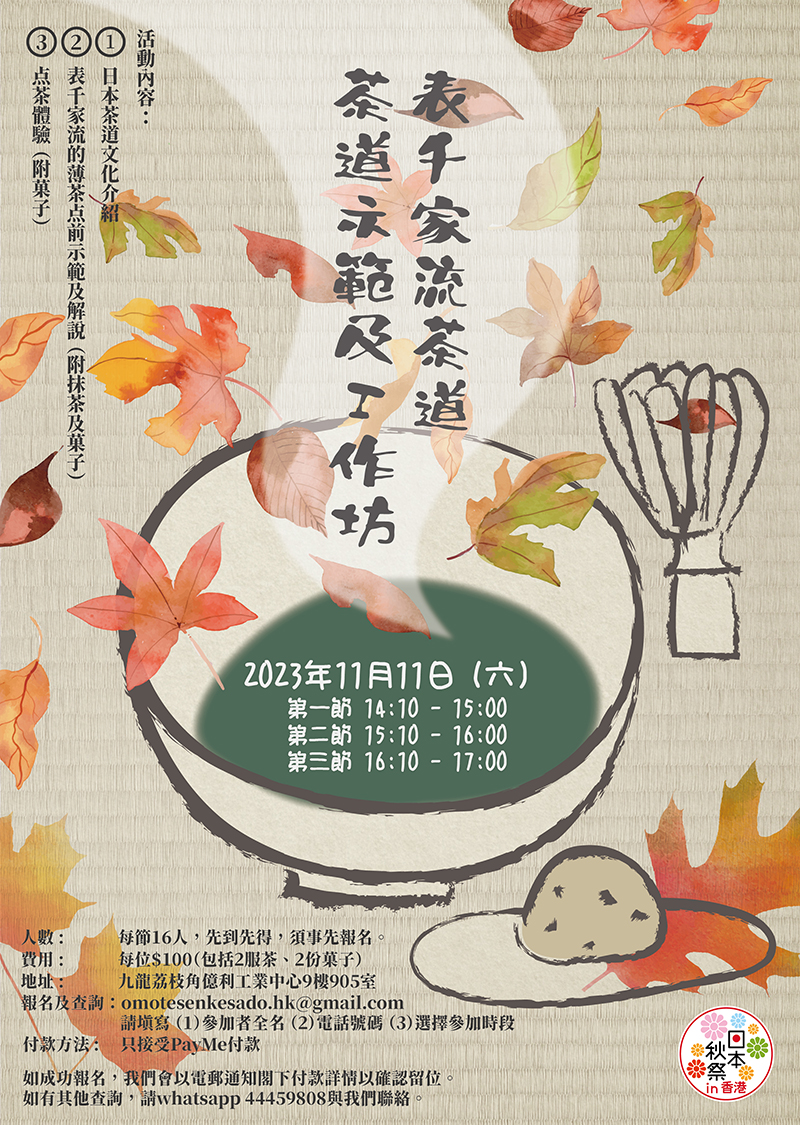 Registration in Advance
omotesenkesado.hk@gmail.com
Entrance Fee
HK$100
Website
https://jp-sado.com/
Inquiry
omotesenkesado.hk@gmail.com