Art of Commercials 2023 will spotlight Japanese TV commercials!
This is his second time the Hong Kong Arts Center has collaborated with his HaHaHa OSAKA, complete with excellent shortlisted and award-winning commercials. Please join us!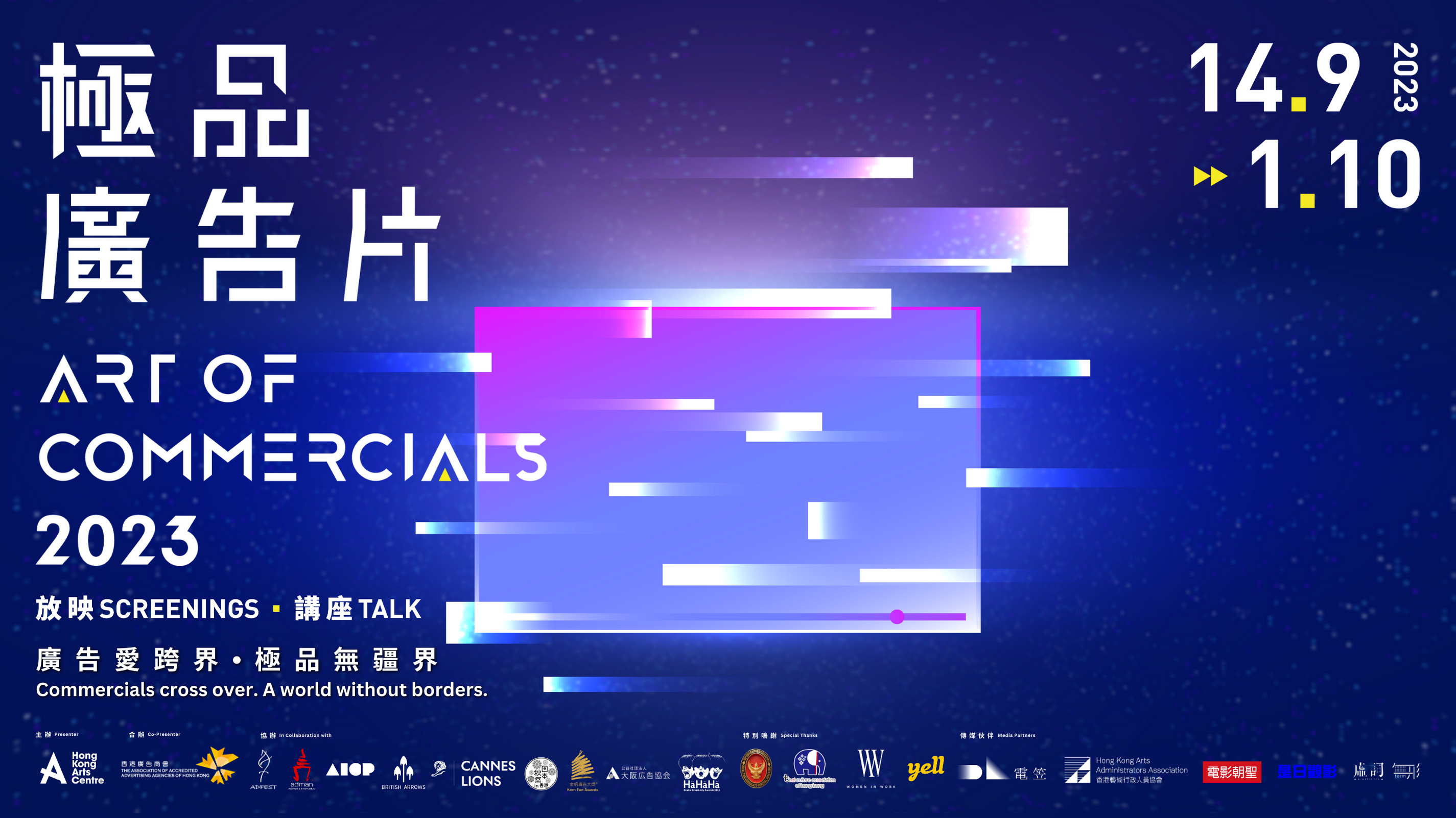 Registration in Advance
Contact details for registration:
www.POPTICKET.hk
Ticketing website:
https://www.popticket.hk/en/event/commercials-2023
Entrance Fee
HK$85 / $68*
Ticket Package (one ticket each for all 5 programmes) – 30% off - $350 (service charge included)
*20% discount for tickets for full-time students, senior citizens aged 60 or above, and people with disabilities and the minder and Comprehensive Social Security Assistance (CSSA) recipients. Concessionary ticket holders must produce evidence of their identity or age upon admission.
Website
https://hkac.org.hk/calendar_detail/?u=-E3OgEFRAxc
Inquiry
Mr Suen
T +852 2582 0282
hkac@hkac.org.hk